Lincoln Memorial and Washington Monument Engagement Photos
Laura and Patrick are newly weds that got married last year but never got any engagement photos.  They told me they met working at the Senate building in Washington DC.  Well it happens right now the Capital is under construction so the next best thing was the Washington Monument and Lincoln Memorial.  Two places everyone in Washington DC most likely sees just about everyday (at least the Monument).
After a little research it turns out these two locations are the backdrop for hundreds and hundreds of engagement photos which left me wondering how I could make these stand out from the crowd and how I could make Patrick and Laura happy.  I did my research and had a few good ideas and this is how they came out.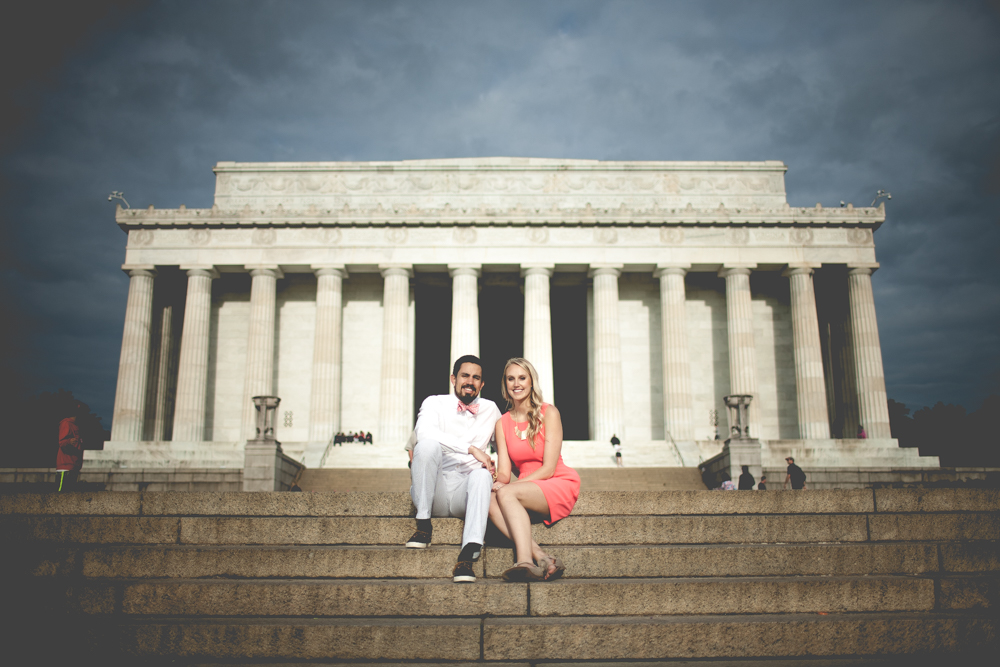 Laura and Patrick were nice enough to give me this great testimonial.
Brett Ludeke is a great photographer! His professionalism, skill and artistic eye were all very much appreciated during our photo shoot. In fact, his photos exceeded our expectations and are pictures we'll cherish for years to come. We had a vague idea about what kinds of pictures we wanted but we knew we wanted to be near the DC monuments. Brett came prepared with ideas about different photo locations near the monuments, making the experience completely stress-free. He is also a very friendly guy and instantly put us at ease. Friends and colleagues have made comments that the pictures belong in a magazine, and truly, that is how we feel! We would hire him again and have absolutely no reservations about recommending him to our friends!
Check out more of the great testimonials that have been coming in!
Click below to see more pictures of the engagement shoot and contact me if you'd like your own pictures at the Lincoln Memorial and Washington Monument.