Engagement Photography
Engagement Photography You Will Love!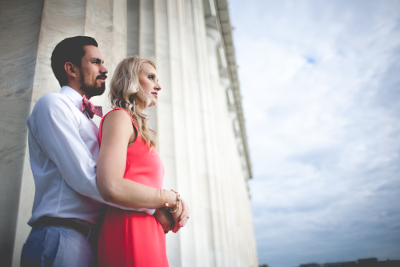 Engagement Photography Package includes:
3 hours of service.
2-4 different settings.
Retouched digital files
Images hosted on website
Ability to download pictures and order prints from website
Photos delivered in 7 days.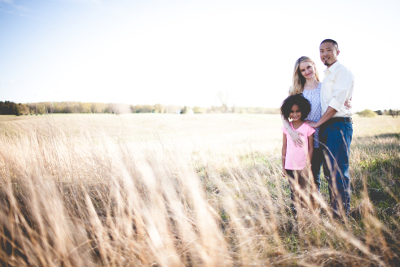 Engagement Photography Package only $450.
What our clients have said about our pictures.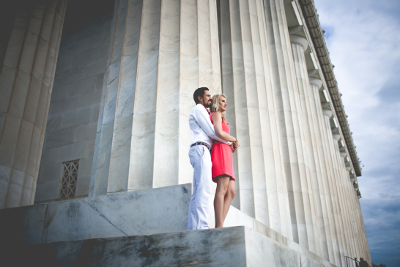 "Brett Ludeke is a great photographer! His professionalism, skill and artistic eye were all very much appreciated during our photo shoot. In fact, his photos exceeded our expectations and are pictures we'll cherish for years to come. We had a vague idea about what kinds of pictures we wanted but we knew we wanted to be near the DC monuments. Brett came prepared with ideas about different photo locations near the monuments, making the experience completely stress-free. He is also a very friendly guy and instantly put us at ease. Friends and colleagues have made comments that the pictures belong in a magazine, and truly, that is how we feel! We would hire him again and have absolutely no reservations about recommending him to our friends!"
Laura & Pat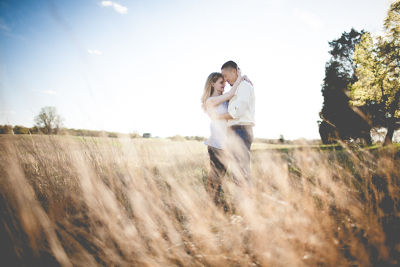 "To be honest, engagement photos can be pretty awkward—you have to show intimacy in a setting that's been planned, in front of someone you just met. Brett made the experience so easy. He had a location in mind, the right time of day to shoot, and just enough direction to get us set up without making us feel posed and stiff. He was friendly and professional, and was wonderful to work with. It was a great experience all-around! His photos are amazing—we highly recommend working with him!"
Jenny & Yong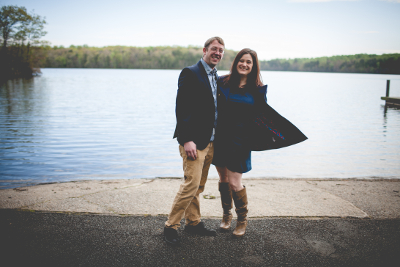 "Either we are more photogenic than we thought or (more likely) Brett is one heck of a photographer. He picked the perfect spot for the photos, demonstrated great understanding of lighting and helped two blinkers look at ease and in love. We highly recommend Brett."
Blair & Charlie
Frequently Asked Questions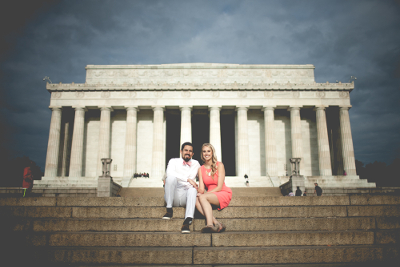 We would love for you to shoot our wedding, engagement or family pictures, what are the next steps? 
First contact me and we can set up a time to talk about your plans, dates, times. I'd love to show you some more in depth look at what I can offer either in person or via Skype or email. Whatever works best.  At that time we can go over any questions you might have and I can go over how I can help make your pictures ones that you will always love and cherish forever.
We hate having our picture taken, we never look natural, we always look awkward in pictures, how can you take amazing picture of us?
Everyone always says this to me but within five mins of any shoot all those fears go out the windows.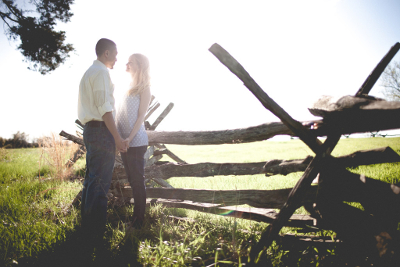 Take a look at my testimonial page and one of the common things everyone says is how easy the shoots go. All I ask is come in with an open mind and be prepared to have a good time.
Do you provide pictures in digital form?
I provide you with all pictures from the shoot (unless a picture is out of focus, how embarrassing!). I provide you the whole album, and with a push of a few clicks you can download the high-resolution files right to your computer. You can share the digital album with anyone you want. Anyone can order prints at a very affordable cost right from the album!
What happens after we book with you?
We go over your goals on what type of engagement photos you are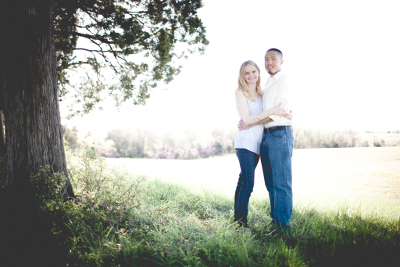 looking for, different settings, outfits, looks for the photos.  I then research the best locations that meet those goals, time of day to get the best photos, and then we set up a location and time to get the best possible photos.